Strategic legal and tax planning to open a successful business abroad avoiding mistakes.
SOLUZIONE ESTERO® offers useful tools to carry out a summary assessment with the aim of internationalizing your business with low initial costs in emerging countries. It's not the usual technical book, SOLUZIONE ESTERO®, it's a mix of knowledge that will make you change your mindset. An entry into the evolution of thinking in a strategic way, common to the greatest leaders in the management sector. Discover how to apply the Blue Ocean Strategy to identify and develop a steady stream of innovations of immense strategic value that will fuel sustainable growth.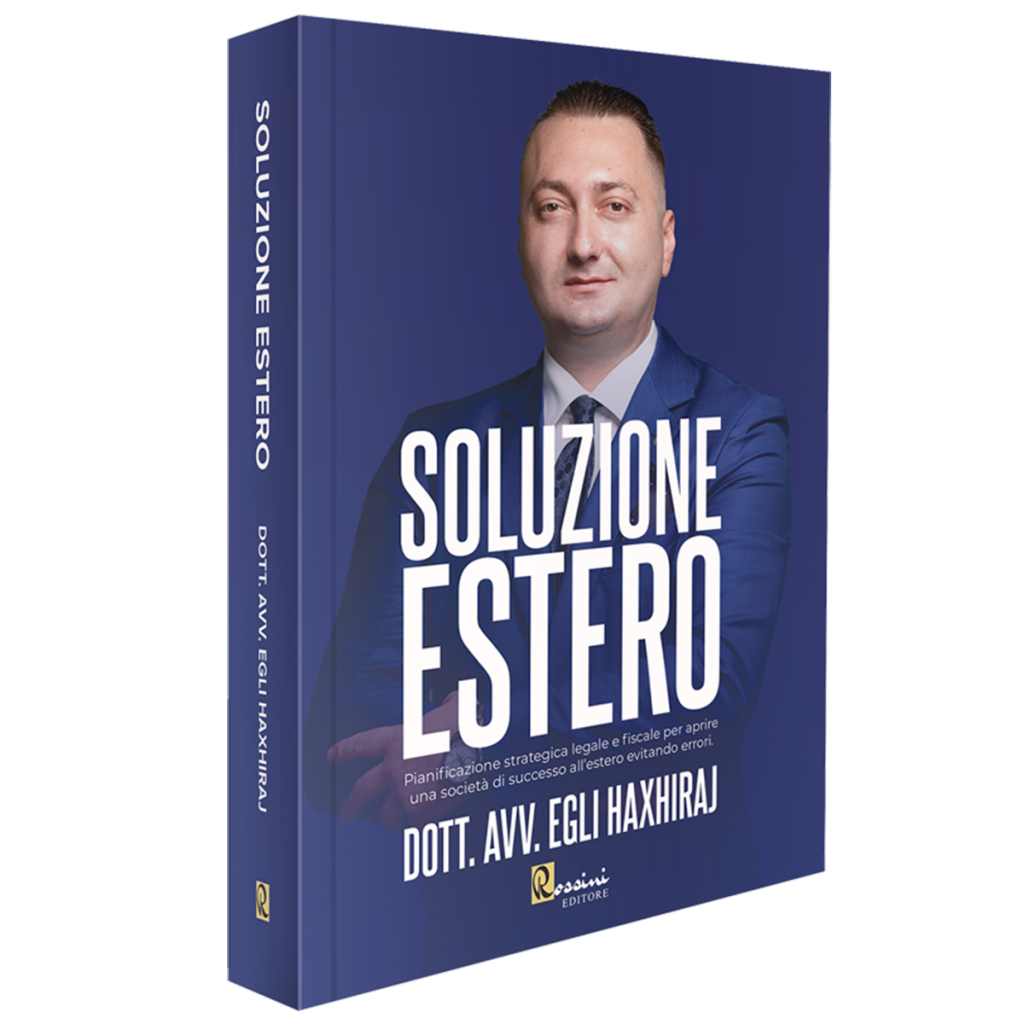 An innovative method on how to start legal, tax and strategic planning to conquer emerging markets with efficiency, drastically reducing the probability of making mistakes, but also the fundamental marketing question linked to a new market. The same strategies with which the author, the famous tax lawyer Dr. Egli Haxhiraj, has helped more than 500 Italian entrepreneurs and digital candidates to invest abroad.